In this Message from Mrs. Bialon…
Mrs. Bialon on an Accreditation Visit
Science Night Specifics
Motivational Monday
Your donations have amounted to over $46,000!
Thank you so much for your generous gifts! We're so close to our $50,000 goal. Any amount, big or small helps, and everything goes toward improving our school for our current students as well asfor generations to come!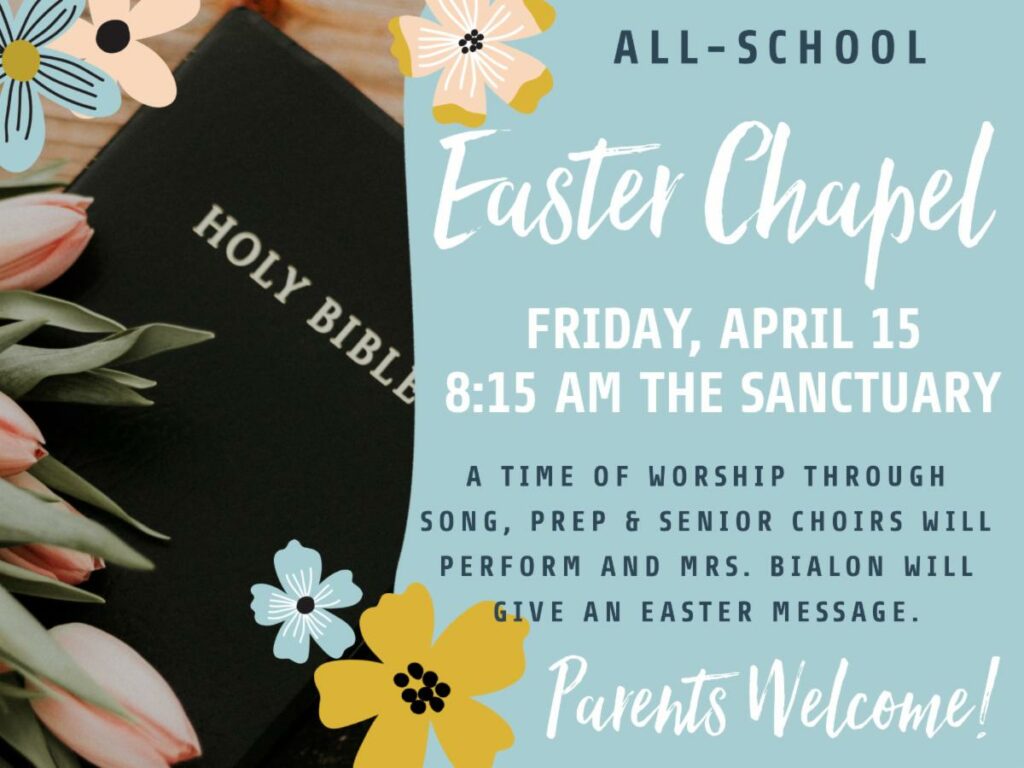 You're Invited to Celebrate Easter withSan Gabriel Community Church!

Thursday, April 14th – Seder Presentation at 7:00 p.m.
Friday, April 15th – Good Friday Service at 7:00 p.m.

On Easter Sunday, April 17th:Sunrise Service at 6:30 a.m. in front of the GymEaster Breakfast at 7:30-8:30 a.m. in the GymEaster Service at 9:00 a.m. in the Sanctuary
Join us for a special Master's University
Chorale Performance on Friday, May 13at 1:00 pm the Sanctuary!
What are some things you are worried about right now? Take time to bring them to God.
"Worry causes us to doubt God's faithfulness. It smothers our faith and robs us of the peace and joy that God promises His children. That is why Paul tells us in Philippians 4:6 not to be anxious for anything, but to take our concerns to God in prayer.
When we feel anxious or worried, we have a choice. We can focus on that worry, thinking we can control our situation, or we can take that worry to God, focusing on Him as He carries us to safety."
Foundations by Ruth Chou Simons & Troy Simons