Field Day
Last week we had 3rd-5th Grade Field Day! It was a fun-filled morning with Noodle Tag, Potato Sack Races, Kickball, Cornhole, Pizza Box Relay, Speedball and much more! Thanks to Coach Pearce for hosting this awesome event!
Soak the Principal
Fifth and eighth graders have shown their school spirit all year long and on Friday they got to soak Principal Bialon as their reward! Thanks for being a good sport, Mrs. Bialon!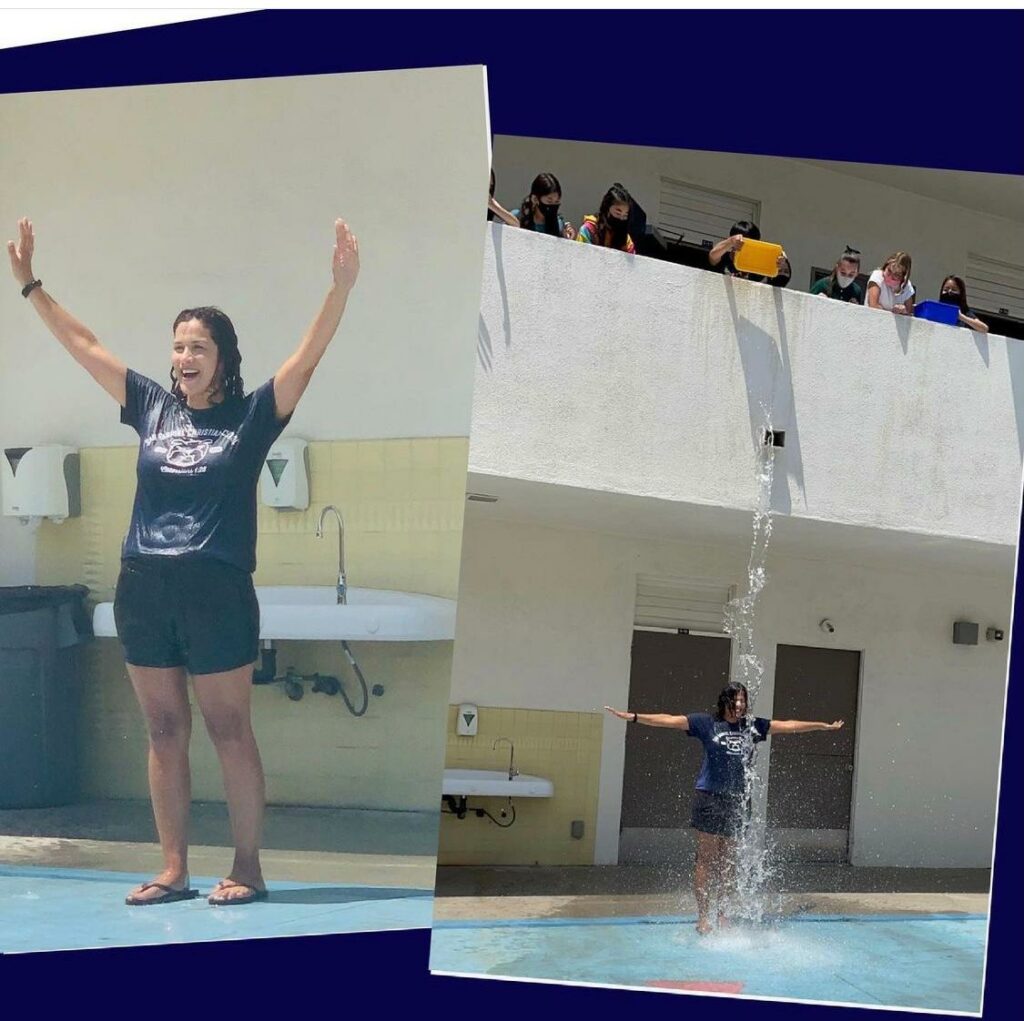 3D Printer Fun!
Mrs. Cornish's 2nd graders had lots of fun with the 3D printer that we received as part of the "Bring STEM to Life Grant."
Students submitted "design proposals," choosing between a dolphin and a gnome, found a print file online, and sent it to the 3D printer to see it come to life! A very special "Thank you!" to Mr. Cornish who came to the classroom to calibrate the build platform and motors on the printer.Mr. Cornish designs small spacecraft for NASA at JPL and often uses3D printers to make prototypes of his designs.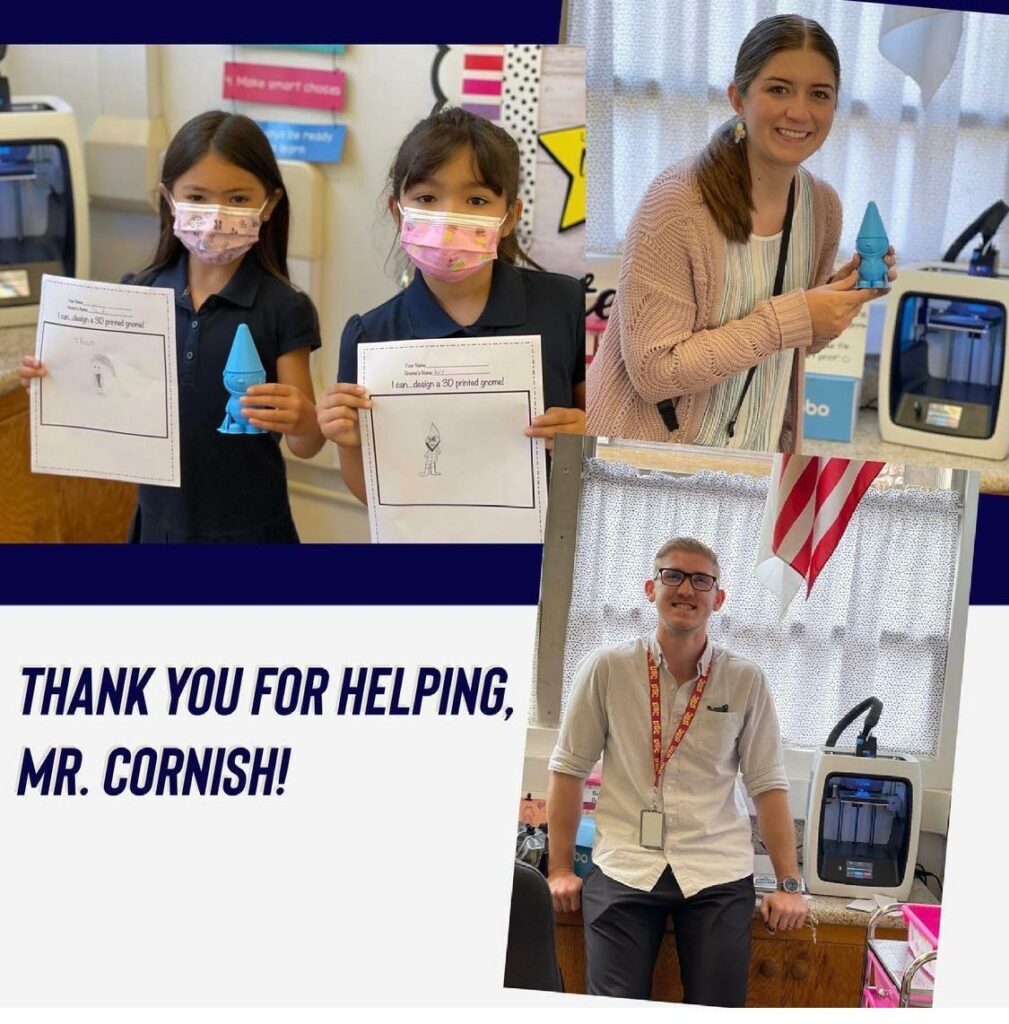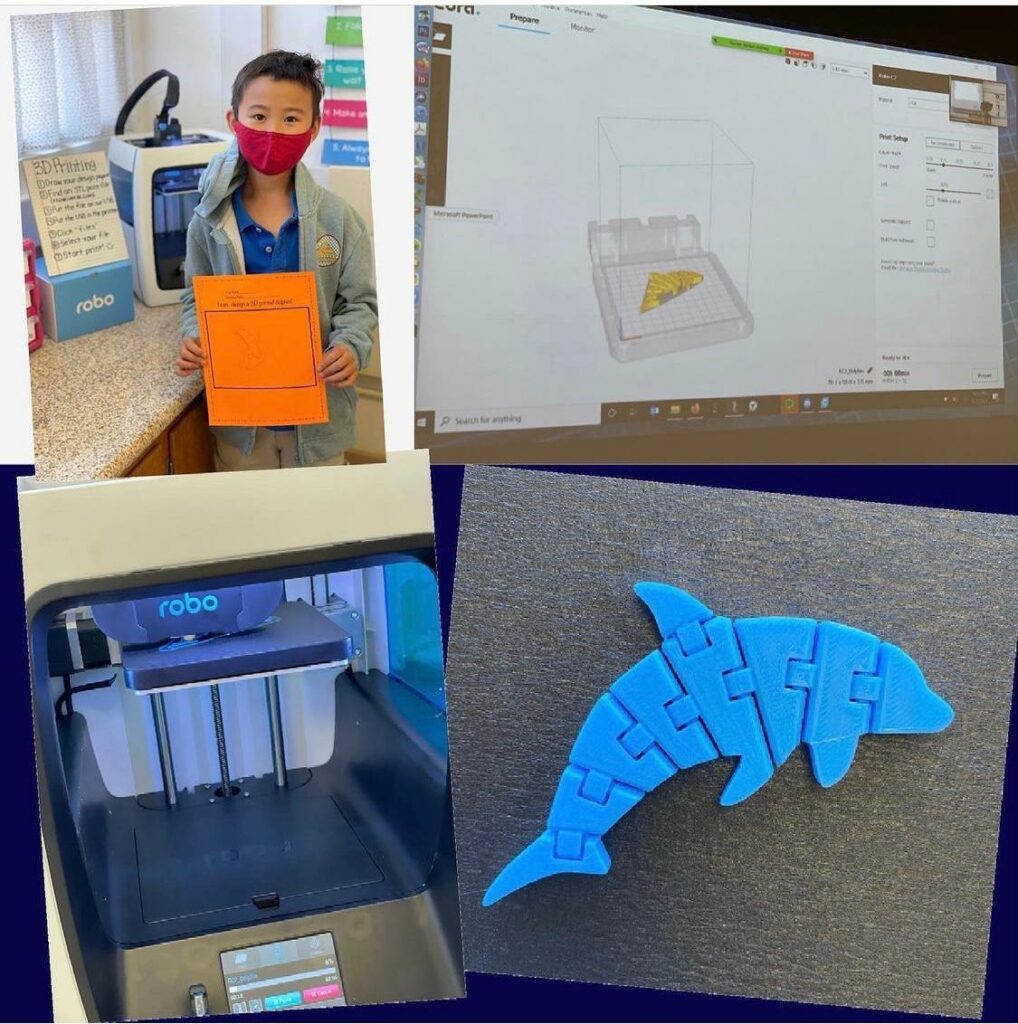 8th Grade Celebrations
On Friday, we started the day with 8th grade chapel as our students shared about God's faithfulness throughout their years at SGCS.As each 8th grade student shared about their time, the constant theme was how much they learned to love Jesus and love others.To God be all the praise and glory!
We ended the day with a fun movie night on the field.Each 8th grader enjoyed a caricature drawing of themselves, food and snacks galore, and spending time with one another.
Music Extravaganza
Our amazing Mrs. Erin Gutierrez put on a beautiful and joyful music concert in the "park"! Through all the changing county protocols,Mrs. Gutierrez established a music program that inspired our students to pursue their passion and to love music!Our students' performances were a delight!
Great job to our…Beginning Strings, String Ensemble, Percussion Ensemble, Boomwhacker Ensemble, Junior Choir & Senior Choir! It was a wonderful morning!
Awards Assembly
Parents are invited to join us for our 3rd-8th Grade Awards Assembly tomorrow, June 2 at 8:10 am on our Outdoor Stage.
We will be presenting…
3rd -5th Principal Awards
5th Grade Henry Meyers Award
8th Grade Subject Awards
Middle School Honor Roll
Citizenship
We'll also be honoring Paula Free, Marsha Abeyta, and Debbie Kobbervig who are all retiring at the conclusion of this school year.
We'll be livestreaming the event at: www.sgcsawardsassembly2021.org
If attending in person…
The front gate will open at 10:00 am
Please park in the lot across the street
Everyone on campus must wear a mask covering nose and mouth and practice social distancing
Temperatures will be taken as you arrive
Please enjoy the livestream if you're not feeling well
8th Grade Graduation
Join us for our 8th Grade Graduation this Thursday, June 3 at 6:00 pm on our Outdoor Stage!
Important Dates
June 2
3rd-5th Grade Awards Assembly – 8:10 am
8th Grade Graduation Photos – 10:00 am
8th Grade Graduation Practice – 11:30 am
8th Grade Pizza Party – 12:30 pm
Last Day of School for 6th-8th Grade – 2:15 pm Dismissal
June 3
Last Day of School for 1st-5th grade – 11:45 am Minimum Day Dismissal
8th Grade Graduation Ceremony – 6:00 pm
June 4
Teacher-in Service (No School)
June 7
Amazing Annual Fund Update
We are blown away…our Annual Fund total currently sits at over $13,000 above our initial goal! We are so incredibly grateful to YOU!